Cottesmore's Junior Golf Academy has built up a fantastic reputation for coaching young golfers. From trying golf at schools to playing golf at county level, Cottesmore provides a real pathway for children to get into the sport in a very positive way. There are golf activities for children aged 6 to 15 every week of the year. We provide:
Golf at School
Kids Fun Golf Days
School Term Golf Coaching
School Holiday Camps
Junior Academy Tournaments
Full Cottesmore Golf Club Membership
The Junior Golf Academy has events 52 weeks of the year. There are 8 week coaching series in Spring, Summer and Autumn that tie in with the school term, Golf Camps during school holidays, 6 Order of Merit Tournaments with 6 different age groups, 4 seasonal Junior/Adult Foursomes (which incorporates their own Order of Merit) and Junior Days where the children are encouraged to venture out onto the course for a bit of playing practise with rules & etiquette thrown in. All the children that are part of the Junior Golf Academy are encouraged to take part in all the activities no matter how young or inexperienced as all events are created and engineered for them.
For more information, please visit our dedicated website - www.nosecrettogolf.com.
FREE TASTER SESSIONS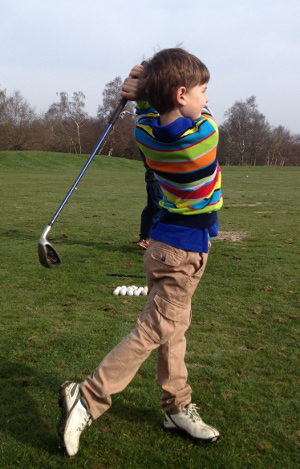 We understand that children can go through phases and that parents may be reluctant to enrol their children into what can be perceived as an expensive sport (It's not really!). So we are now providing free childrens golf lessons every Saturday of school holidays, just so that you can try golf without spending any money. We supply the coaches and all the equipment that you need for these lessons.
With 15 dates taken place in 2015, our 2016 dates are being collated with the following already confirmed:
(All at 2pm for 1 Hour):
Saturday, 3 September
Saturday, 22 October
Saturday, 29 October
To register please click here.
You can read some of our coaching testimonials here.